The Oxford Experience
Oxford has the most practical sustainable experience in the region. (e.g Breeam and Leed).
Oxford Sustainable has built a track record of managing projects successfully in multiple countries. This puts us in a fairly unique position compared to other organisations offering services, since we have the practical knowledge, proven in the real world with our own team. Our services do not come with academics, consultants or trainers whose career is in providing advice. Our services come with one or more senior team members who have been involved directly in similar large and small development projects. Our team members are still working on projects in parallel to providing the service.
This means we have done it ourselves and seen the pitfalls, the problems and the path to success in practice, not only read about it in a book. This experience saves you money, time and effort.
The limited number of projects which we undertake, we complete at the highest level of commitment to achieve your results.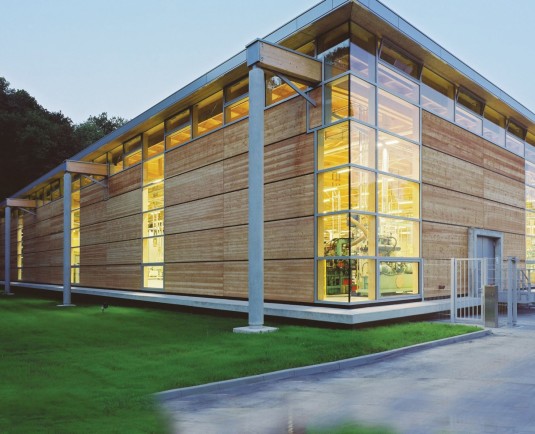 Some of our achievements:
First licensed sustainable audit company in the Baltics and one of the first in the Nordic and CEE region
Largest projects audited in the Baltics
First Accredited Professional in the Baltic and Nordic region
First Breeam audits in Estonia
First Breeam audits in Latvia under NC 2013
More sustainable audits than any other company in the Baltics (the majority of projects)
First residential construction audit under NC2013
First In-Use audit under International 2015
First Refurbishment audit under RFO2015
Oxford is qualified and authorised to:
certify constructions under BES 5058 Part 1, 2 and 3
audit and advise on Leed projects
undertake QSAND projects
undertake projects with SMARTWaste and SmartER
undertake accredited audits during general planning, detailed planning, design, construction and operation lifecycle stages
audit and verify building Key Performance Indicators (KPIs)
undertake any Breeam International assessments and audits during planning, design and construction
undertake Breeam Communities projects
undertake Breem Refurbishment projects
manage projects using the PMI PMP accredited project management standard
undertake Breeam In-Use projects
provide certified Accredited Professionals for assessment and audits of lifecycle stages: planning, design, construction and operation of projects
undertake Breeam New Construction 2016, 2013 projects, Europe 2009 Commercial and all other international Breeam schemes
support certification of products, companies and services and other standards
Oxford is certified under ISO 9001, ISO 14001 and ISO 50001. It was the first company in the region to achieve the "Big 3" ISO certifications. We are the only company in the region certified to undertake all types of Breeam international project, Leed and as the first Accredited Professional in the region, ensure that projects receive a higher rating at no extra cost.
Client list:
Below we list a few examples of organisations in Europe we have advised, trained and/or whose works we have audited:
Ulemiste Centre (Developers) part of Linstow group
Knauf (Building materials)
Siemens (Manufacturing)
Kone (Lifts)
YIT Celtnieciba (Construction)
Amhold (Architects)
EAReng (architects)
BaltCap Management (Finance)
Kawe (Developer)
Schage (Developer)
Sweco (Engineers and Consultants)
Passive House (Consultants)
IB Aksiaal (Engineers)
Fund Ehitus (Constructors)
Hendrikson & Ko (Environmental)
NCC (Construction and Developer)
Ragn Sells (Waste management)
Hanner (Developer)
HolderMathias (Architects)
Joonprojekt (Designers)
Vesta Consulting (Consulting)
Vilnius Gedimino technical University
Durisol (Building materials)
Pluss architects (architects)
ELL (developer)
3+1 architects (architects)
..and many more
Advisory and sustainable projects list
This list shows our team's large experience:.
SG Capital, Latvia, Investment funds, Sustainability Adviser

EfTEN Capital investment fund, Magistral (Eesti, roll: vanemaudiitor, Accredited Professional)
Kapitel Skanstes business park, 28,000m2 (Laati, roll: vanemkonsultant Accredited Professional),
SG Capital investment fund, Brivibas 33, 4000m2 (Laati, roll: vanemkonsultant Accredited Professional)
Preses Nams development region (commercial, hotel, residential areas planned), role: senior adviser, Accredited Professional and auditor (first commercial building 25,000m2, NC2016)
Ülemiste Centre (Estonia, role: Breeam Accredited Professional, Senior adviser / auditor size: 97,000m2).
Adamsoni residential (Estonia, scheme NC2013, role: Senior adviser/ auditor, Breeam Accredited Professional , size: 1000m2)
Place 11 (Riga, scheme NC2013, role: Breeam Accredited Professional, Senior audit coach, size: 30,000m2)
Tallinna mnt (Estonia, scheme Leed NC, Breeam In-Use & NC2013, role: Breeam assessor, Breeam Accredited Professional, size: 1400m2) . Approved.
Jauna Teika (Riga, scheme: NC2013, role: Breeam Accredited Professional, Senior auditor, size: 40,000m2)
Origo retail centre expansion project (Riga, Scheme NC2016, role: Accredited Professional, Senior adviser, size: 40,000m2)
National Library (Estonia, scheme Breeam In-Use, role: Senior auditor, size: 45,451m2) . Approved.
Oxford Park (Estonia, scheme Breeam Communities, role: Senior auditor, size: 156,000m2)
Mukusalas Zeiss (Riga, Scheme NC2016, role: Accredited Professional, Senior adviser, size: 6,000m2)
National Opera House (Estonia, scheme Breeam In-Use, role: senior auditor, size:17,160m2) . Approved.
Olimpia (Riga, Scheme Refurbishment, role: Accredited Professional, Senior adviser, size: 8,000m2)
Origo retail centre existing building (Riga, Scheme Breeam In-Use 2015, role: senior auditor, Accredited professional, size: 32,448m2)
Galerija Centers (Riga, Scheme Breeam In-Use 2015, role: Senior Auditor, Accredited Professional, size: 29,296m2)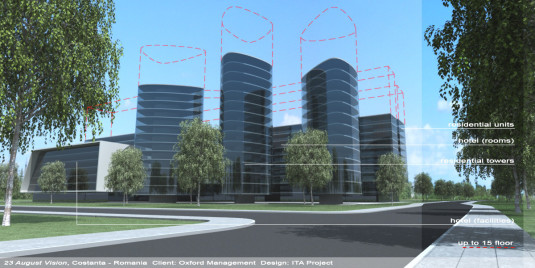 We offer a fair price for an excellent job done. We work efficiently, professionally and with high quality standards to meet your goals, with minimum fuss and a fixed cost structure agreed in advance.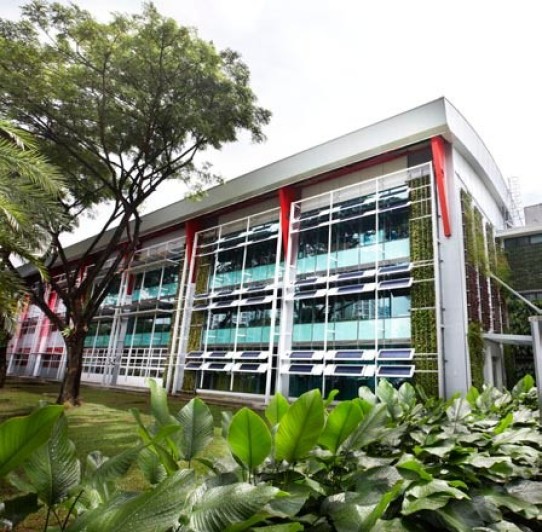 Oxford has been involved in sustainable property and renewable energy development for 10 years, giving us a longer track record than most other independent companies in these fields. We have also been a Breeam licensed company since 2009 – the first in the Baltics and one of the first in the Nordic region. We are the only company we know who has developed its own methodology, the Oxford 360 degree Sustainability Index to develop and manage projects in these industries. According to listings, Oxford was the first company in the Scandinavian and Baltic regions with an international Accredited Professional and the first of only 10 companies in the world outside the UK with a qualified Accredited Professional.
Consequently we have a long history with the Breeam quality certification as well as quality and sustainable development, advice, management and auditing. We have helped to found and build up two Green Building Councils in Europe and have lead teams in, are managing and/or have sold around 70 companies in these fields. One of our advantages is that we are also a very experienced developer, so we have extensive practical experience of the real challenges and difficulties in implementing Breeam and similar methodologies from your point of view. Our practical experience makes a huge difference when compared to consultants, advisers and support staff who have only advised on projects and have not owned and directed the projects themselves.
Our team is qualified to handle multiple Breeam certification schemes, lifecycle stages and building types. Our goal is to help you achieve the best result in your project for the lowest cost. If you choose, we will guide you through the full process in a simple, smooth and painless manner, with expert support at every stage from first decisions about site selection to laying the final stone and operating the building. We are additionally able to advise practical and simple sustainable solutions which will decrease cost and increase revenue for your project.
If required, we may arrange approvals and certification of products, companies and systems.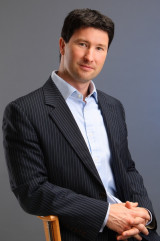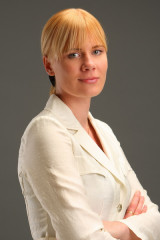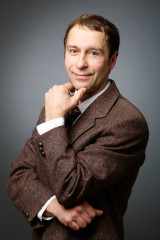 How to Select a partner who will succeed in quality certifications
Its nice to try, but your business will not survive unless it succeeds. Success is what matters. Therefore we list the 7 key success factors for your project:
1. Do not be fooled by the Halo effect of large companies 
Clients often select large companies because of their size, name and track record in other projects. They believe it is a safe management choice. That is why many projects fail to meet their goals. If you want to succeed, the name on the box does not matter. Success only comes from the skill and background of the actual people in your partner's team. Do they have this experience, seniority and skill to achieve your goals?
2. Only accept a very senior auditor 
Juniors or those with less experience are not acceptable. If you have the choice, choose the CEO or senior management member to lead your team as auditor. Heavyweight skills and long experience matter and will make a large difference because he/she has personally seen a wide range of pitfalls, difficulties and can solve them quickly, effectively and at low cost as well as giving you excellent management-level advice as a sparring partner at your level. 
3. Only accept an "Accredited Professional"
Only choose the leading auditor on your project who is an Accredited Professional (AP). This is a particular qualification. You should be presented with the certificate as proof. Without an AP on your team, you will automatically lose points in Breeam International and quite possibly only achieve a lower rating. 
4. No development experience? No job.
If the actual team member leading the assignment does not have extensive (at least 5 years), international development experience, then do not choose that company. Without this history, your partner only has experience as an academic, teacher or consultant, without real world knowledge of personally experiencing the practical problems and difficulties that occur or understanding the requirements and goals from your point of view. Without this experience, it will cost you time and money through inappropriate solutions and decisions. 
5. The team must consist of at least one native English speaker
Since the world leading quality and environmental certifications are developed in the English language and you save costs with English language submissions, an English native speaker will provide the true understanding of the requirements and proofs and avoid delays and misunderstanding. Via relationships in the same culture, he/she will help to smooth the audit submission process.
6. International experience is important
Limiting knowledge to one country means limiting your solution to those solutions known locally. You will not benefit from international best practice. Use the best knowledge and skills available. Your auditor should have experience himself in development or auditing in at least 3 countries. 
7. It is critical to have experience in a low-cost country 
Certifications can be more easily obtained in a high-cost country (e.g. Western/Northern Europe) because there is more free capital to be spent on solutions and profit margins are wider, at least nominally. Therefore you should always choose an auditor who has experience in a low cost country (Eastern/Central Europe). Why? Because if they are able to generate solutions for a very low cost, in a country where margins are wafer thin, they will certainly be able to generate better solutions in a higher cost country and therefore improve your profitability. You will receive more value for your money. The other way around will not work – more expensive solutions and higher costs will probably not succeed in a low cost country. 
With nearly 10 years experience in Green Planning, Sustainabile Development, Renewable Energy and Project Management, we are able to share our valuable, practical knowledge to boost your team and project success. We have developed training programs for the global Green Building Council organisation, provided advice and white papers to governments and local municipalities and appeared as a keynote speaker, panel member or trainer at various major international events related to finance, investment, energy and property, particularly in the fields of renewable energy and sustainable development.
For more details of our services, please contact us via Info@OxfordSustainable.com.
DEVELOPMENT MANAGEMENT / PROJECT TURNAROUND –
We have undertaken many projects in renewable energy and sustainable real estate development for over 10 years in various European countries. We were the first CarbonNeutral certified organisation in the region and our project managers are all qualified or qualifying in PMI, the international project management certification. Very few of our peers can claim a similar level of experience, certification or knowledge.
We have managed and turned around large scale, complex and politically sensitive projects.
We have undertaken over 300 feasibility studies, due dilligence excersises and project analysis works and managed various projects selected. Therefore we can support you in the decision making process to find, analyse, choose and select projects from an expert developer perspective.