Oxford has been leading the way in quality certifications with the first BREEAM licensed company in the Baltics and one of the first in the Nordics. We have been active since early 2009. We have undertaken/ are undertaking projects such as the Ulemiste Extension Project (one of the largest retail centres in the region), a large multi-box commercial development, the first Breeam certified Baltic residential complex and Oxford Park (according to the media, Northern Europe's largest truly sustainable development).
We audit according to Breeam standards and if required, can additionally use a sustainable guideline – the Oxford 360 degree Sustainability Index. This goes further than the existing quality and environmental certifications since it covers all aspects of sustainability, for instance investment, finance, economy, social aspects, local, regional and national government policy, global factors such as carbon neutrality and the green supply chain. Below is a diagram showing our sustainable development methodology and the Oxford 360 diagram.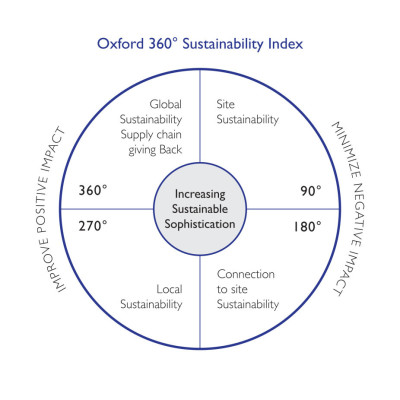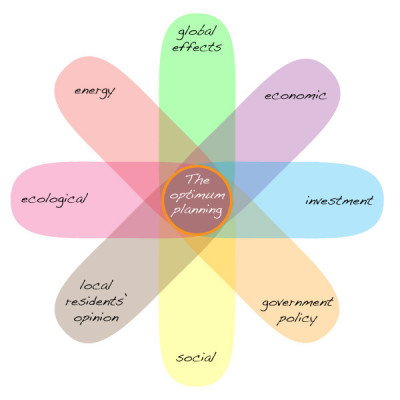 As a developer ourselves, we consider the bottom-line, not just how to develop a theoretical green project, but how we can add the maximum environmental effect and achieve the best credentials for the lowest cost – or even increase the project revenue to enhance profit for the project owner.
Therefore and since we are an experienced developer ourselves and have seen the problems faced by similar companies, we can act as a true sparring partner to any developer or investor looking to implement environmental or sustainable policies or improvements in their projects.